With summer coming to an end and school starting up again, you might find your pool experiencing a drop in traffic. Now that your pool is deserted, you might realize that your pool is due for a makeover.
But should you start looking into remodeling now, at the end of summer? Or should you hold off on it until later in the year?
The Best Time to Remodel Your Pool
According to many industry experts, the best time for a pool remodeling project is during the fall and winter. If you're running late, then spring is also acceptable. However, it would be best if you avoided renovations during the summer.
Typically, this is because you want to be able to use your pool in the summer. Most people do not use their pool extensively during the winter and fall. So, it makes sense to let the contractors remodel your pool at this time. This will also allow you to account for delays or mistakes. By remodeling your pool during the cooler months, your pool will be in prime condition for use during the summer.
Additionally, spring and summer time are usually the most popular seasons for pool remodeling. Because of that, many contractors raise their prices. On the other hand, contractors might offer special rates during the fall and winter, so they have work during the colder months.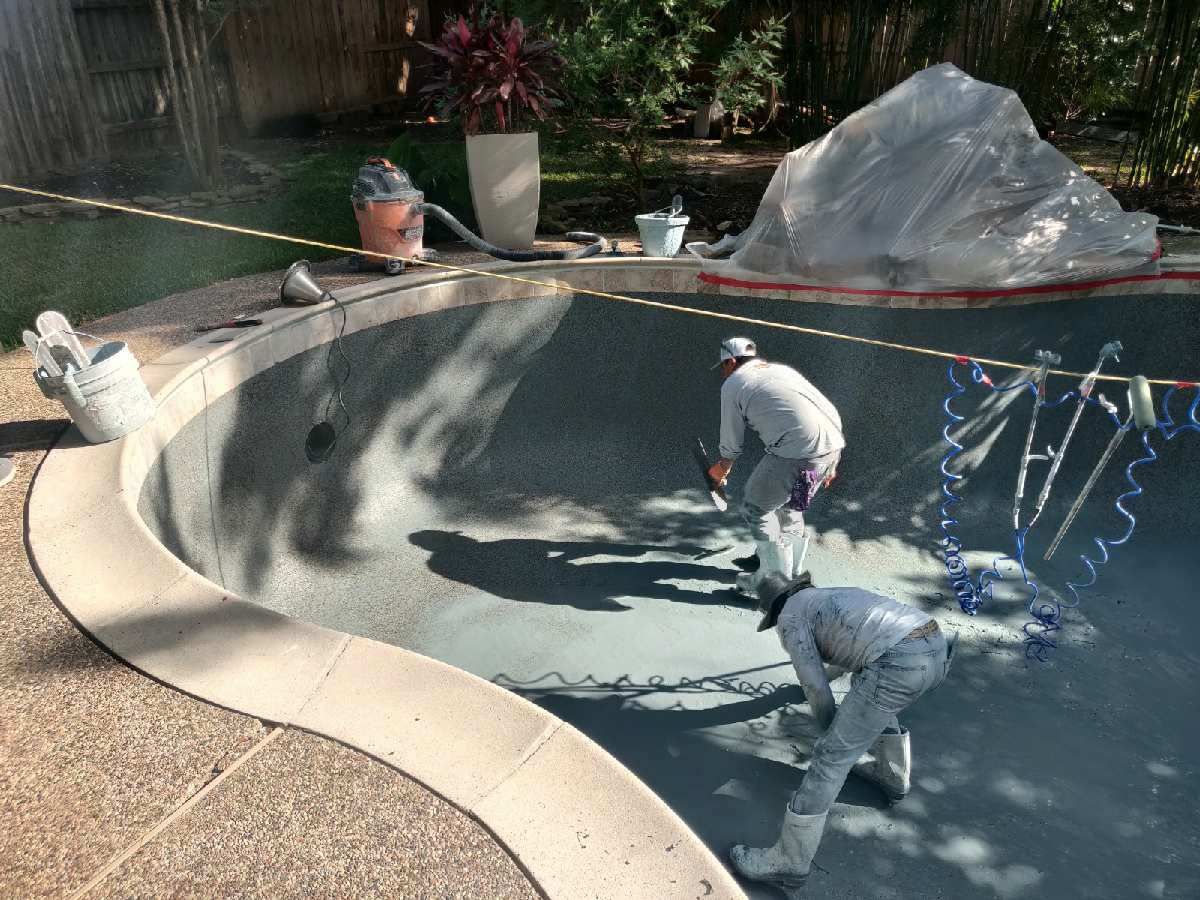 Because the warmer months are so busy, pool contractors also cannot afford to be as attentive to their individual clients. They are booked and have a lot of other clients to look after. However, in the cooler months, when there is less demand for them, pool contractors have more leeway to devote their time to your swimming pool. And, since the best pool contractors are usually fully booked in the summer, you might also be able to get a better pool contractor by scheduling your pool remodeling for the winter.
Schedule Your Pool Remodeling Today!
JR Pool Plastering & Texas Gunite, LTD. specializes in pool remodeling. Whether you are looking to replaster your pool's surface, update its tile or coping, or completely demolish your pool, then come to us for quality pool remodeling. We have four locations conveniently located across the Greater Houston Area. Call us today!